Smith, JB. "Council Moves Ahead with Talks on Massive Downtown Office Complex."WacoTrib.com, 5 Sept. 2017, www.wacotrib.com/news/business/council-moves-ahead-with-talks-on-massive-downtown-office-complex/article_ff308716-7e98-55ba-be66-622cb1fda94b.html.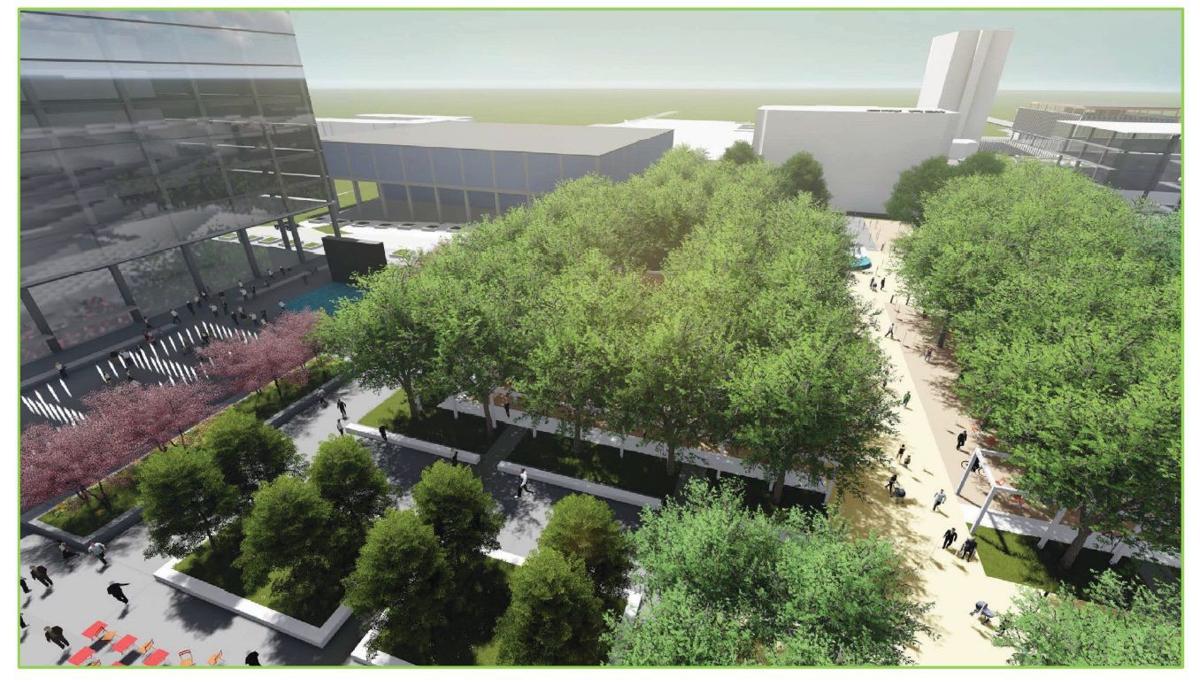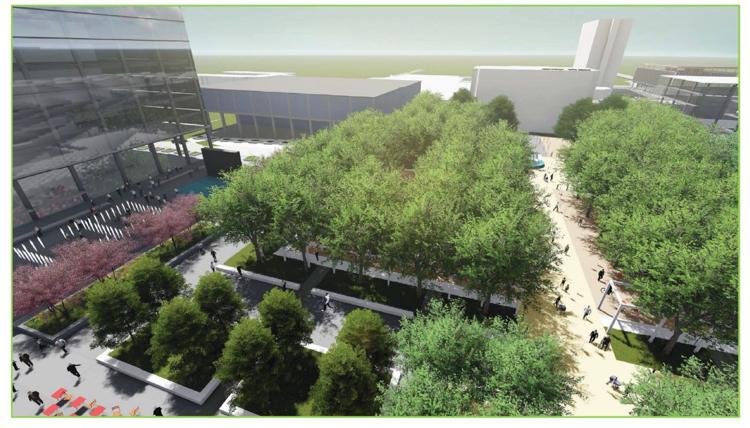 Waco City Council members tempered their enthusiasm with caution Tuesday as they voted to start negotiations on a proposed office-retail complex at Heritage Square that would be more than four times the size of the ALICO building.
Council members voted 5-0 to start negotiations on a development agreement and long-term ground lease with The Civic Center LLC for city land across Third Street from the Waco Convention Center.
Mayor Kyle Deaver said a downtown grocery store is a longstanding priority for city leaders, and he hopes the city can work with Kinkeade to find an alternative site for it.
The Waco City Council on Tuesday heard two proposals for developing city-owned land around H…
Council members said the Civic Center project could be transformative for Waco, both in creating economic development and downtown public park space.
But they said they need basic questions answered before they would consent to the lease, much less the millions of dollars in public improvements it would likely require.
"I know what's being presented is the opportunity to begin negotiations," Councliman Dillon Meek said. "While I find your plan very exciting and grand, I do have some concerns over the ability to execute, specifically for leasing out that much space. … I love the idea of 500,000 square feet on our skyline, but my concern is that it won't be realized for many years to come."
The firm is proposing a 15-story tower and lower-rise buildings, along with a 1,200-space underground parking garage that would be covered by an urban park.
With 550,000 square feet of Class A office space and 100,000 square feet of retail, the complex would dwarf other downtown office buildings, including the 135,296-square-foot ALICO, the 119,447-square-foot Texas Life building and the 144,800-square-foot Clifton Robinson Tower.
The project would have at least three phases built over several years. Still, council members questioned Williams and McGowan about how the Waco office market could absorb so much space.
McGowan said the business model depends on generating new demand, not on luring existing Waco businesses away from other landlords.
"We're not interested in moving office tenants around Waco," he said.
Williams, whose firm Emerson Partners has a track record of large projects, said he intends to recruit small- to mid-sized companies from urban areas to relocate to downtown Waco.
"We are faced with market conditions in Dallas and Austin that are unique," Williams said. "Both those markets are full. … Those businesses are looking for alternatives, the type of alternatives that are epitomized by what's existing in Waco."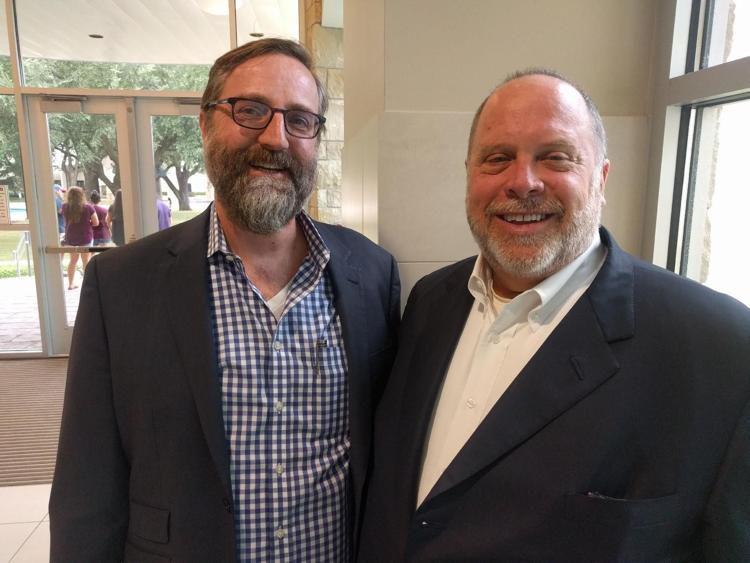 The two groups vying to develop the city-owned property next to Heritage Square downtown hav…
He said Waco's attractions include an "excellent housing market," Baylor University and other colleges, access to the Interstate 35 corridor, and the project itself, "essentially a park with a an office building in it."
Deaver said he would like to know more about the timeline for the project and have some assurance that the project will be completed.
The partners said the parking, utilities and public parkland would take about 18 to 24 months to build, followed by about 18 months of office construction.
Williams said he couldn't yet give a detailed timeline for how all the office and retail construction would be built, because that depends on lining up prospective tenants. But he said the partnership would put significant equity into the project up front.
"Six months from now, we'll have a significant amount of skin in the game," he said. "There's no fair way to approach a partner and say, 'We want you to spend all this money and maybe later something will happen.' "
Councilwoman Alice Rodriguez said she doesn't yet have enough information about the project to support it.
"I'm not entirely sold on the Civic Center project," Rodriguez said. "I'm just voting in favor so we can start the negotiation process, and nothing else."
Meek said he wants a firm timeline and clarity on what city incentives would be required.
"I need to get answers and I hope they can be answered pretty quickly," he said.
Landfill lawsuit
A judge Wednesday sided with a citizens' group, allowing a lawsuit to move forward that chal…
 Also Tuesday, the council voted to authorize an additional $65,000 in legal services to defend itself in Citizens to Save Lake Waco v. City of Waco, which 
will decide
 whether it can legally use land it bought next to the existing Waco Regional Landfill for a new landfill. The total legal contract is now authorized at $140,000.
Opponents of that proposed landfill site, on Old Lorena Road, urged the council to vote against the authorization, and Councilman Jim Holmes, who represents the area, voted against it.
"The point here is that there are several sites that are going to be reviewed and analyzed as we go forward with site selection," Holmes said. "To pursue this case seems inconsistent with that, when we have the option of staying the proceedings."
---
Presentation: Civic Center