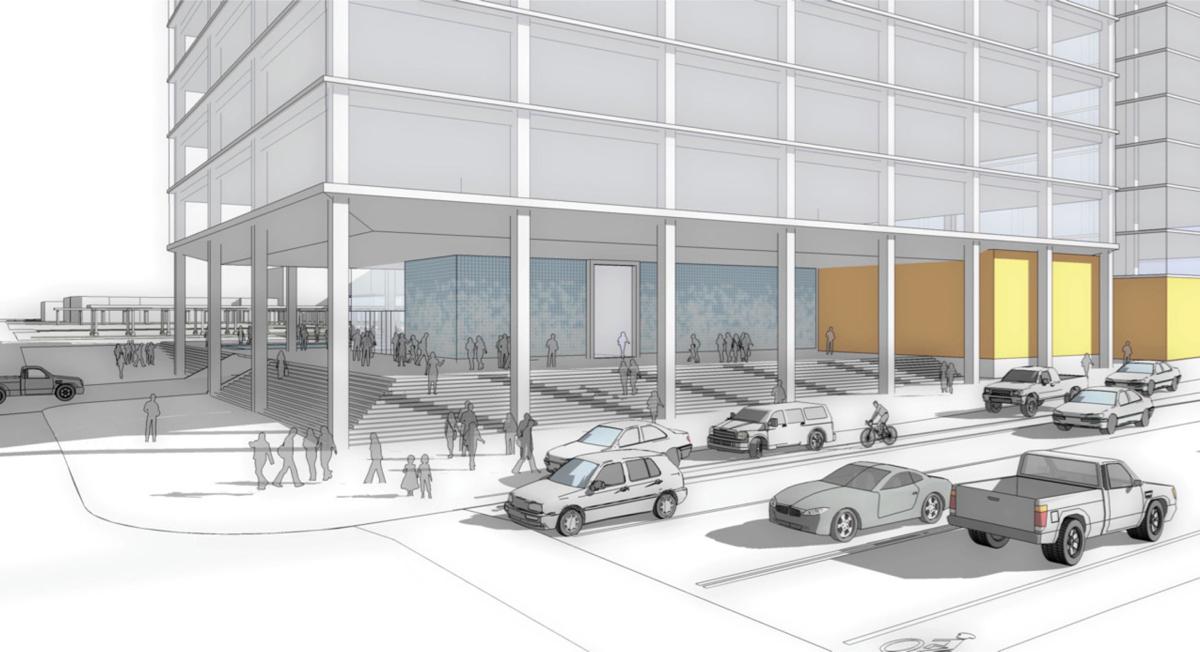 The idea of a giant office complex might not seem exciting compared to other things going on downtown: hip restaurants, SoHo-style lofts, full-service hotels and the home-decor mecca known as the Magnolia Silos.
But the minds behind the Civic Center project beg to differ.
Dallas developer Phillip Williams and Waco urban development consultant Chris McGowan say the 550,000 square feet of "modern office space" they hope to create around Heritage Square could help transform downtown and Greater Waco. Based on real estate averages, that office space could support 1,000 professional jobs, jobs filled by people who might want to eat at those hip restaurants, live in those lofts and dispose of their disposable income all around town.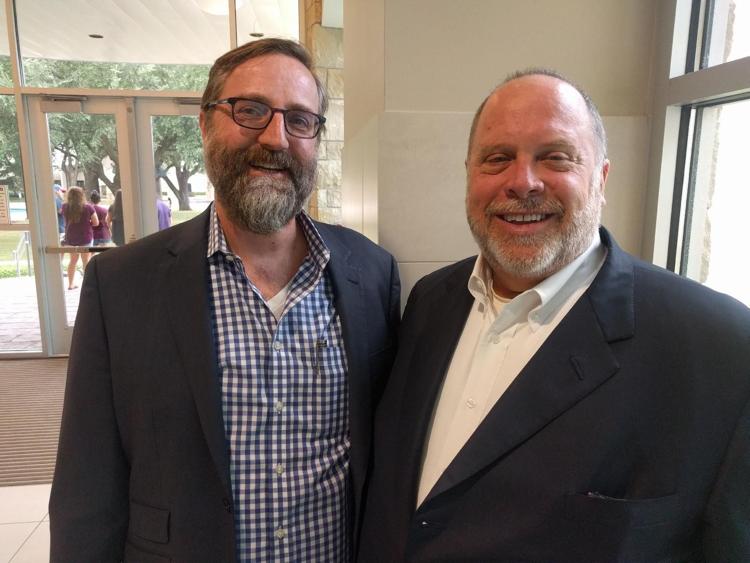 "That all comes together to build an engine for sustainable economic development," said McGowan, a former urban development official at the Greater Waco Chamber of Commerce. "This is next-level economic development. You can keep someone here after they graduate from Baylor, MCC or TSTC, and they can get a job and move up."
City officials agree those are worthy goals, which is why they have started negotiations with Civic Center for a long-term lease and development agreement on a large city-owned block between Austin and Washington avenues. But they have lots of questions.
The biggest is whether the Civic Center partners can succeed in luring new firms from out of town to set up shop in office space more expensive than anything already available in Waco. McGowan and Williams say they are not looking to poach existing tenants from other office buildings in the Waco market but rather to sell big-city firms on the lower costs and appealing lifestyle of a smaller city.
But until they prove their success in building and filling the space, city officials say they are hesitant to spend public money on items such as new sewer lines and structured parking.
"My challenge is, how do I get the first phase with enough of a reasonable private expenditure to build that much infrastructure?" City Manager Dale Fisseler said.
He said the offer is a "great proposal," but city officials want to see a solid business plan that doesn't leave the city on the hook if it fails.
"The city doesn't want to own an office building," Fisseler said.
The city assists key projects in downtown by using the Tax Increment Financing Zone to pay for public improvements such as streets, streetscapes, sidewalks, parking, utilities and parks.
For example, the $100 million Brazos Promenade project on the city-owned riverfront is getting $20.2 million in TIF funds. Last week, the TIF board recommended another $7.9 million for the hotel-retail-apartment complex known as Brazos Commons, just downstream of Brazos Promenade. That project is estimated to cost $129 million.
McGowan said the cost of the Civic Center project is in the same league as those developments.
McGowan didn't have an estimate for how much the developers would seek in TIF funds. But the public improvements would be extensive, including several million dollars for utility improvements and an urban park.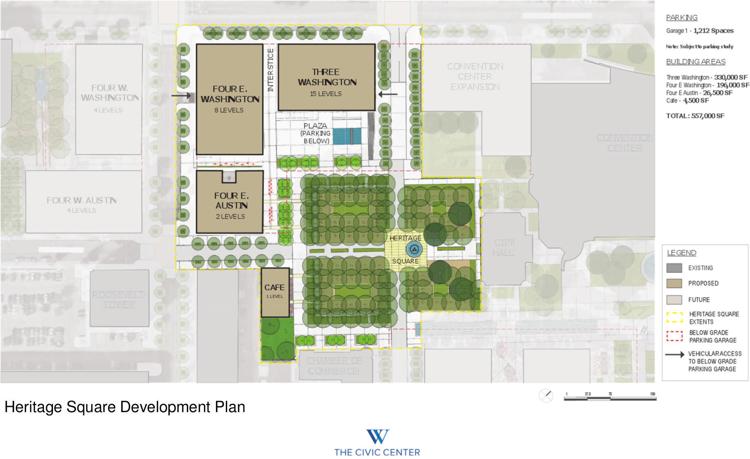 The 1,200 structured parking spaces that plans show at build-out could cost more than $19 million, based on industry estimates of $16,000 per parking space. The parking structure would extend under most of the block and under Third Street toward the Waco Convention Center.
McGowan said the partners hope to work with the city to phase the project to keep the upfront public investment reasonable.
Plans for the project show three buildings, which include about 30,000 square feet of commercial space on the ground floor and offices upstairs:
A two-story building with 26,500 square feet at Fourth and Austin
An eight-story building with 196,000 square feet at Fourth and Washington
A 15-story building with 330,000 square feet at Third and Washington.
McGowan said the two-story building would probably be the first constructed, and it wouldn't require structured parking in the first phase. The first phase would likely include a restaurant and the public park space.
Williams, the Civic Center partner, said the park, with water features, art and lots of trees, is the centerpiece of the development.
"We do it backward," he said. "You plan for the park, then what's left is what you build on."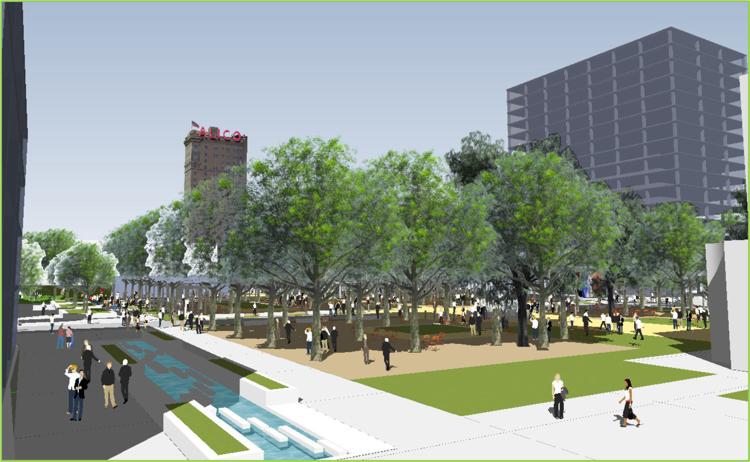 Influx of space
City officials, including Councilman Dillon Meek, a commercial real estate businessman, have questioned whether the Waco office market could absorb such an influx of space.
Waco has 3.9 million square feet of office space total, including medical offices, according to the Greater Waco chamber.
Once complete, the office complex would be the largest downtown and one of the largest in Greater Waco. With 550,000 square feet, it would dwarf the 135,296-square-foot ALICO, the 119,447-square-foot Texas Life building and the 144,800-square-foot Clifton Robinson Tower.
But Kris Collins, senior vice president of economic development at the Greater Waco chamber, said there's a shortage of large office spaces in Waco.
Waco's overall vacancy rate is 7.5 percent, but there's only one available property with 40,000 square feet or more, and only six with 20,000 square feet or more, Collins said. All are older properties and none are listed as Class A.
"Given the strong interest in downtown, it is likely the vacancy rate in that district is lower than the overall average, and there are few spaces larger than 10,000 SF available for office users," she said in an email.
Jim Peevey, a commercial real estate agent who represents nine office buildings in downtown, said he doesn't see Civic Center as a threat to existing office landlords.
"No, I don't think it would affect local office space," Peevey said. "I don't think anyone locally will be going into business there."
He said existing tenants would likely choose to stay put rather than pay the premium rent that newly built "Class A" office space would have to charge.
Class A office space at Roosevelt Tower is on the market for about $20.76 per square foot per year, and that's the upper end of downtown leases.
By contrast, the Austin office market has an average rental rate of $36.45, with Class A office space at an average of $39.19 per square foot, according to a report by real estate firm Cushman & Wakefield. In the Dallas-Fort Worth Metroplex, first-class office buildings rent for more than $30 per square foot, and the average is more than $42 in the Uptown area of Dallas, according to another Cushman & Wakefield report.
Waco City Council members tempered their enthusiasm with caution Tuesday as they voted to st…
Civic Center officials say they expect to charge rents somewhere between the high end of Waco offices today and the going rate in Dallas and Austin.
Peevey said the high rents in Dallas and Austin work to the advantage of the proposed Waco project, as do Waco's relatively low housing costs.
"I'd love for a big company to come up from outside of Waco based on our quality of life and talent pool," Peevey said. "Waco's got a great thing going on."
Steve Cates, who worked as real estate vice president for Met Life in the '80s and '90s and recently retired as CEO of Texas Life, said it's not easy to induce companies to move their headquarters.
"It's pretty rare for firms to move unless they're consolidating," Cates said. "If a large tenant is going to move its corporate headquarters, typically, you'd like to have that locked down first, then do a build to suit. Ideally, if you can attract a tenant to downtown Waco … you don't have to have a building in place to market it."
Those caveats aside, he said he would like to see a new office project in Waco that offers a large amount of space.
"Currently there are no large-floorplate buildings that can accommodate a large tenant," he said. "I'm excited about anyone who wants to build a nice building for downtown. … I do think we have a quality lifestyle and a vibrant downtown, and students are wanting to stay here. The opportunity is here."
Williams, the Civic Center partner, said his years developing in the Dallas-Fort Worth area as head of Emerson Partners have given him an appreciation for places like Waco.
"This is an opportunity to capitalize on the fact that you've got a phenomenal learning institution here, not only at undergraduate but at graduate level," he said. "People are really seeking out places like this. It doesn't just happen here, it happens in places like Medford, Oregon, and Asheville, North Carolina, these smaller cities that provide a sense of identity and purpose.
"Dallas is a great place. Houston is on the rebound. San Antonio is a great place. But they're big. The city of Waco can really be a world-class city, and it doesn't have to be big to do that. It just has to be excellent."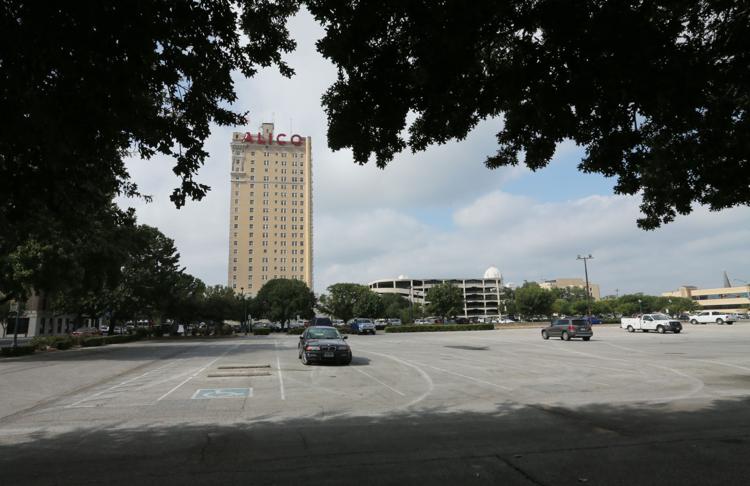 ---