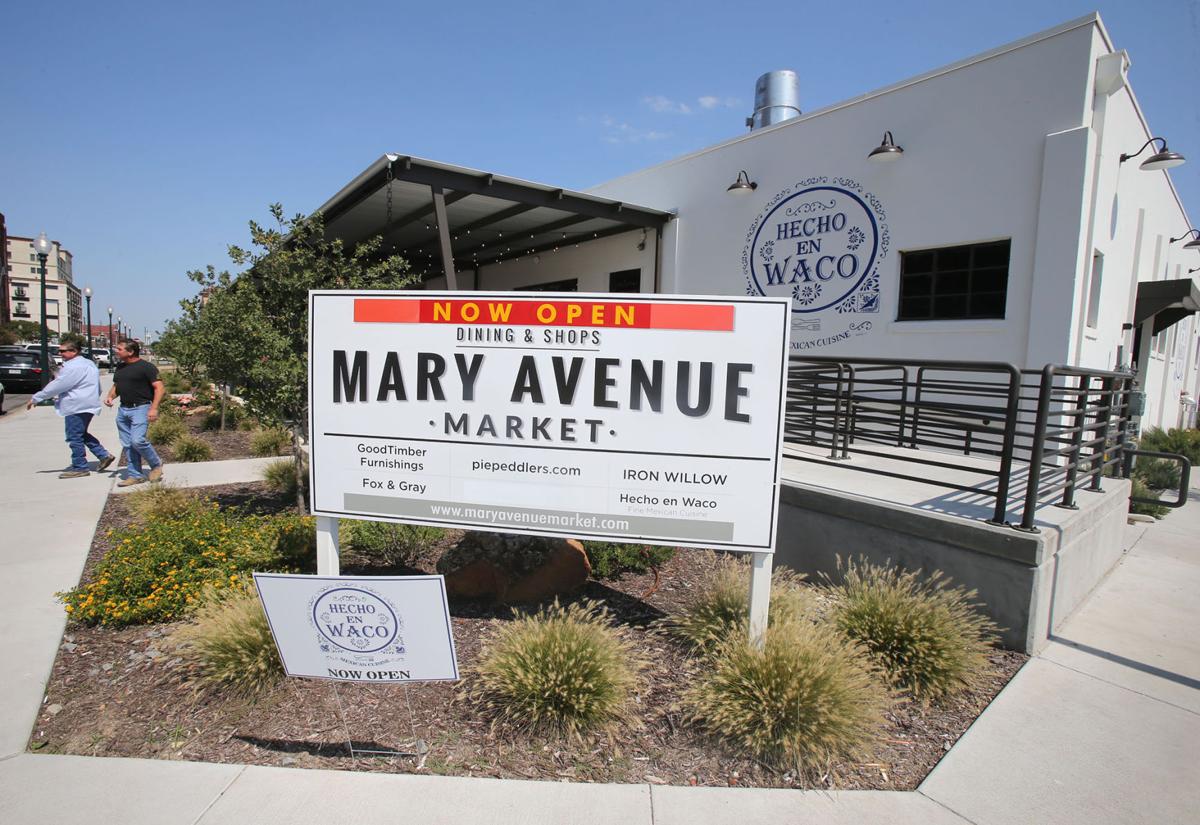 All five tenants in Mary Avenue Market are open for business in the renovated Morrison Supply Co. building.
Dallas developer Marshall Stewman, a Waco native, converted the former Morrison Supply Co. building at 300 S. Sixth St. into 11,000 square feet of retail space, plus patio seating, now filled with five tenants.
Iron Willow, Fox and Gray, Hecho En Waco, GoodTimber Furnishings and Pie Peddlers are all up and running in Mary Avenue Market, just a block away from Magnolia Market at the Silos.
Stewman, a Waco native, received $294,000 in Tax Increment Financing Zone assistance for the project from the city of Waco, including $164,000 earmarked to build off-site sidewalks leading to the Dr Pepper Museum and Magnolia Market.
GoodTimber Furnishings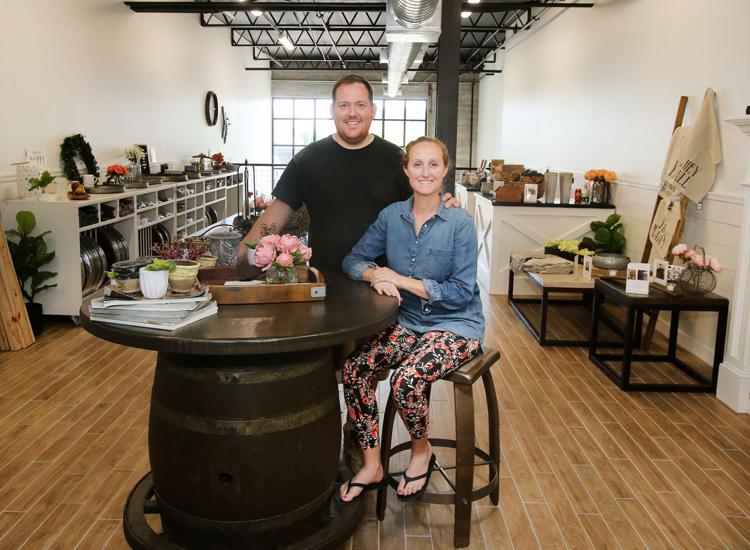 In white letters on a black background, a sign reads, "The stronger wind, the stronger trees." For owners Chris and Kisha Atkin, the verse from Douglas Malloch's poem "Good Timber," inspires the store and its concept, as well as their lives.
Chris Atkin said the stronger the wind blows the stronger the tree becomes, and a person becomes who they are because of the hardships they face. Atkin said he transforms that vision into his work. A nail hole on a wine barrel is not a flaw begging to be filled in, but part of what makes the wine barrel, or piece of furniture, unique, he said.
Kisha Atkin said they sell products they have refurbished and given new life, from wine-barrel pubs, end tables and coffee tables to serving trays and basket centerpiece.
Iron Willow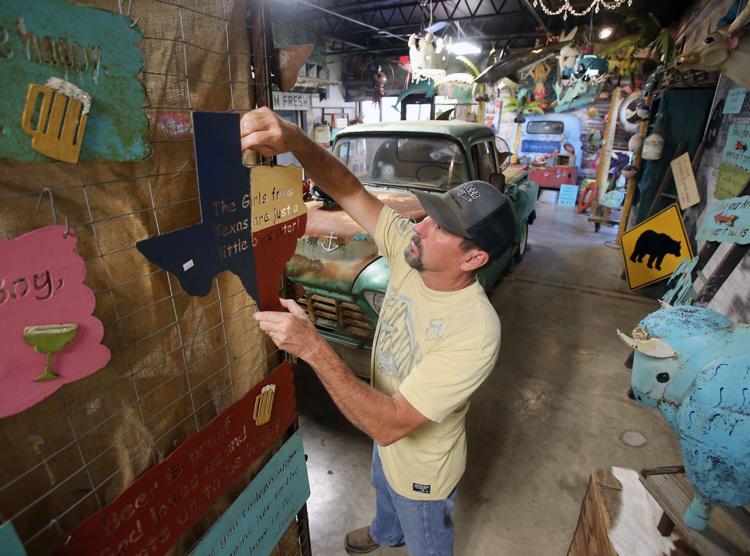 Iron Willow started as a distraction from working in a profession Kelly Moorhouse hated.
The project quickly shifted into a way to make people smile and to create fun, off-the-wall products that people may not need but that would bring joy to their homes, Moorhouse said.
"People will walk around and say, 'This place just makes me happy.' That's my inspiration, to make people smile," Moorhouse said.
She is leasing 1,600 square feet where she sells her metal artwork and housewares, which she has previously sold at the Trade Days in Canton and locations in downtown Waco.
"We have a store full of craziness going on," Moorhouse said, describing the large pickup truck parked in the center of the space.
Hecho En Waco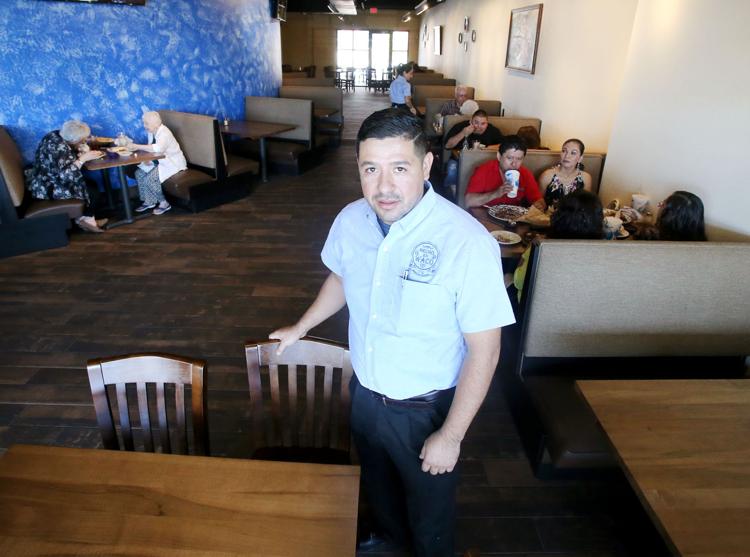 The latest Mary Avenue Market operation to open its doors is Hecho En Waco Mexican Cuisine. It also occupies the largest space and is the only restaurant in the development.
Outdoor seating is arranged in the front and back under the market's awning. A blue and yellow curved wall separates the bar area from the dining area.
Pedro Leon, who owns Taqueria El Mexicano Grill No. 9, opened Hecho En Waco. The enchiladas have already become a customer favorite, and the menu also includes a melon margarita, chocoflan, tacos and the Pedro's Plate, which features a steak fajita and one enchilada stuffed with Mexican calabasita and served with rice and black beans.
Fox and Gray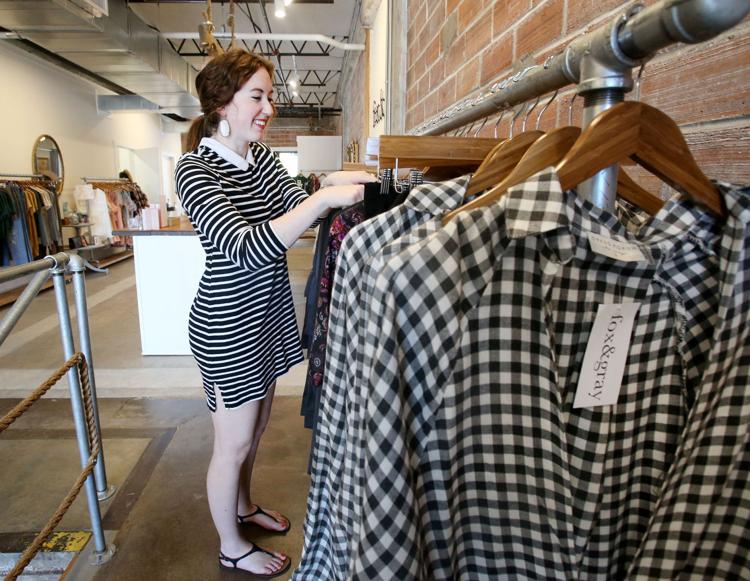 No more than six examples of any one clothing item are brought into Fox and Gray.
Owner Summer Herriage said the idea is to ensure not everyone in Waco is wearing the same outfit. Customers can attend a Baylor University football game without fear 12 other people will have on the same clothes, she said.
Herriage has taken over 1,700 square feet, where she offers clothes ranging from size XS to 3XL. Nothing in the store is more than $100, she said.
"We specialize in contemporary affordable clothing," Herriage said.
The shop also limits its jewelry inventory to prevent too many people from wearing the same product, she said.
Pie Peddlers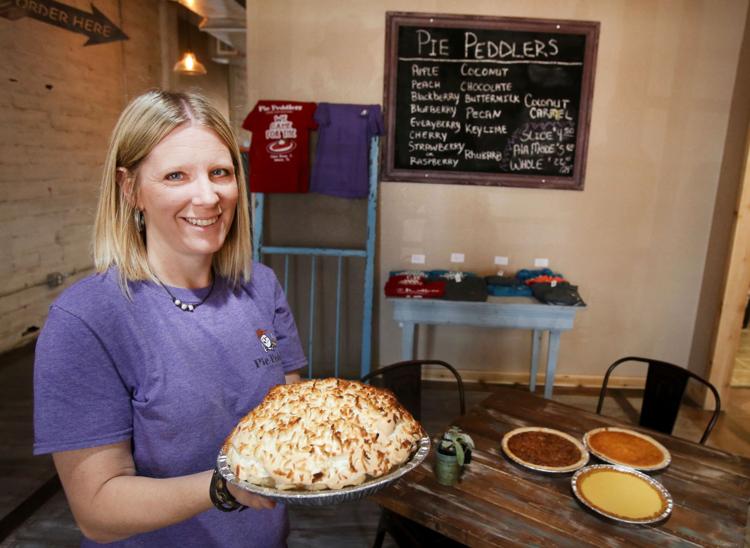 More than 75 pies are made from scratch each weekday, and more than 100 pies are made each Saturday as Pie Peddlers works to meet its demand, co-owner Summer Redwine said.
Pie Peddlers offers pies whole or by the slice and offers lets dine in or take their order to go, Redwine said. Key Lime has been the most popular flavor so far, and the apple or buttermilk pies are probably her favorite, she said. Sampler pies, which include six slices of any flavor, are also available.
Each pie can be made gluten free or sugar free, she said.
A lot of time is dedicated to each pie made in the store, and nothing is canned, she said.
The various owners at Mary Avenue Market have been checking in on each other regularly and offering support, Redwine said.
"It's kind of like a little family," she said.