It's not simple to describe what the owners of Milo Biscuit Co. are planning to do with the old Big Green Automotive building at 1020 Franklin Ave.
But they promise it will be a uniquely Waco food experience, and delicious.
Milo All Day will be a full-service restaurant serving breakfast, lunch and dinner. But it will also be a coffee shop, a bar, a butcher shop and a craft beer store.
And its culinary concept will be novel for a major Waco restaurant, said Blake Batson, a Waco entrepreneur who is a partner in the venture.
"It's the first of its kind — a chef-driven, farm-to-table type restaurant," he said.
Chef Corey McEntyre, who moved here from Nashville in 2015, is known for his Milo Biscuit Co. food trucks at the Magnolia Silos and elsewhere, and his private "pop-up dinners" around town. McEntyre said he is ready to build on the last couple of years of experimentation with a permanent location.
"I'm really excited about opening a restaurant to provide a space for Waco," he said. "I pay the bills at the restaurant, but I want this to be for everyone."
Builder Tate Christensen, who owns the building along with two investors in nearby Balcones Distilling, will renovate the space for Milo, which is set to open in early 2018.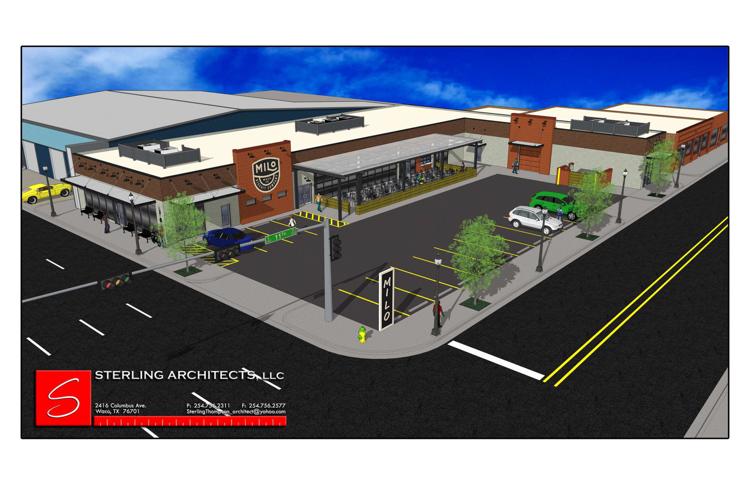 What's on the menu?
Milo's dinner menu will vary according to what's in season on local farms, McEntyre said.
Some standards might include wood-roasted chicken, finished with a hot brick and served with a parsley-carrot atop "salt vert." Another entree might be a burger with chimichurri sauce and a sauce made from cheese from Veldhuizen Family Farm, about 90 miles northwest in Dublin.
"One that we like is fried quail, breaded with potato starch and rice flour, with a carrot sweet-and-sour sauce, with mint, basil and radishes," McEntyre said. "I've got a smoked redfish dip that we'll serve with avocados and homemade potato chips with caviar."
If that seems fancy for Waco, McEntyre said he's trying to avoid the idea of a "date restaurant" where people go only on special occasions. He said he wants to cultivate a crowd of regulars, along with a menu that appeals to a broad range of budgets.
Milo All Day will offer coffee and pastries in the early morning before full breakfast is served at about 9 a.m. In the mid-afternoon, the bar will offer drinks, including Balcones whiskey.
"We want to feature those guys," McEntyre said. "They're doing such a great job. It's my favorite whiskey."
Meanwhile, the butcher shop will serve both the restaurant and the public with meats cut and cured in-house, as well as cheeses, breads and condiments from other suppliers. The beer shop will include not only craft beers from Waco and beyond but also a small selection of wines.
Expansive vision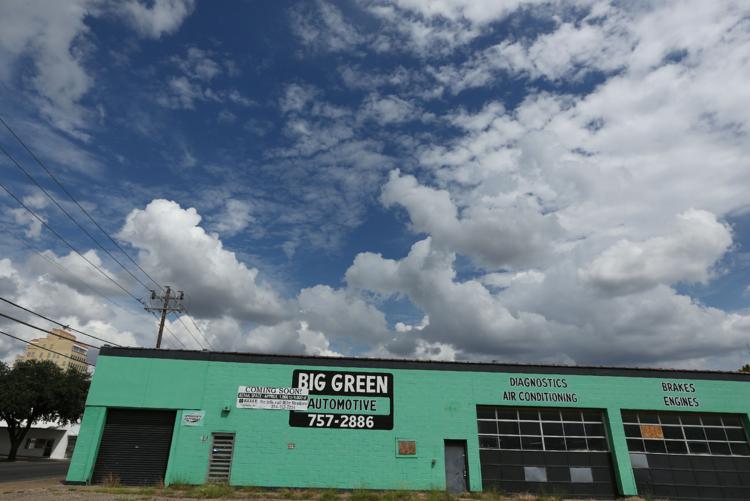 City Center Waco executive director Megan Henderson said Milo's owners have an expansive vision that could help define downtown Waco.
"It's a place to eat, it's a place to experience Waco, and as a practical matter, it's a place you can pick up groceries," Henderson said. "Sometimes when people think of the success of a place, they think of the ability to attract national chains. I've heard over and over that Waco will have arrived when we have a Pappadeux. But nothing about a Pappadeux tells you about the place you're in.
"I think the most memorable downtowns offer experiences you can get nowhere else. Corey creates a menu that's literally his art. This is an opportunity for downtown Waco to punch above its weight and deliver a variety of experiences that aren't found anywhere else."
McEntyre said he thinks the restaurant will be successful because Waco has already established itself as a "food town," with innovative food trucks, a thriving farmers market, local growers and standout restaurants such as Moroso pizza and Rufi's Cocina. Lula Jane's Bakery on Elm Avenue has found success with a "farm-to-table" concept, though it's limited to a lunch menu.
McEntyre and Batson last year announced plans to buy an old building on Elm Avenue for their restaurant, but Batson said that didn't work out. He said the remodel would have been too expensive, and the market there wasn't yet proven.
"At this point it doesn't make sense," said Batson, who also owns Common Grounds and Heritage Creamery. "We love East Waco and we're super excited for the Brotherwell (Brewing) guys. But this is where we need to be. This building is perfect. It's the blank canvas we were looking for and its catercorner from Balcones."
The building has 9,600 square feet of wide-open space, with 20-foot ceilings and a bank of garage doors. Tate Christensen's group this summer won $477,464 from the downtown Tax Increment Financing Zone board to renovate facades, install handicap-accessible rams and build lighted, 8-foot-wide sidewalks all along the corner lot.
Balcones adjacent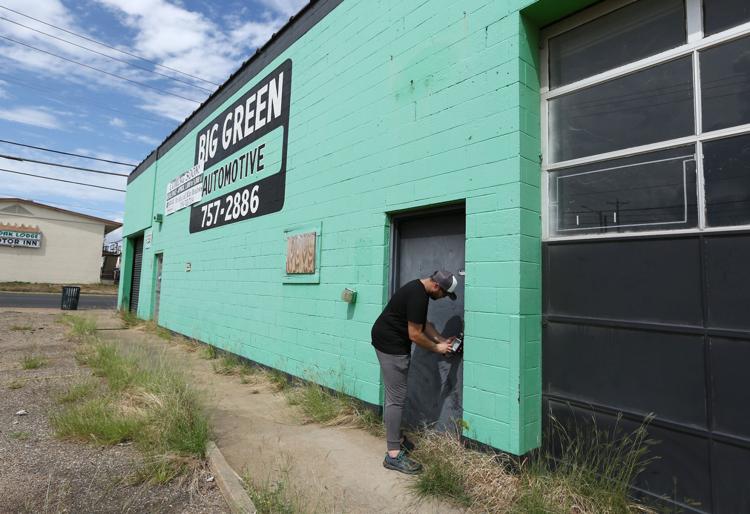 Jared Himstedt, head distiller and distillery manager at Balcones, said Milo's decision to move across the street will be mutually beneficial in drawing visitors.
"It will be fun to have more life in that area," Himstedt said. "Having something other than whiskey is going to help us, too. If there's food across the street, that changes the game and gives us the chance of being able to collaborate on distillery events."
Milo and Balcones have already hosted dinners together at the distillery, and Himstedt said the two businesses are well-matched.
"Corey's food is a great kind of fun mixture. He hates to call it fusion, but he's familiar with a lot of different traditions and can throw them together to make unique combinations," Himstedt said. "He's driven by the taste and the quality of ingredients. That resonates with why we do what we do."